MINNEAPOLIS (KMSP) -
Vice President Joe Biden was back in Minneapolis for a private fundraiser Wednesday that was held at the Bachelor Farmer restaurant in downtown's North Loop, but he also stopped by Moose & Sadie's Coffee Shop to meet with those who used MNsure to buy health insurance.

The fundraiser started at about 5 p.m., and the temporary road closures and traffic delays snarled some of the Wednesday evening commute.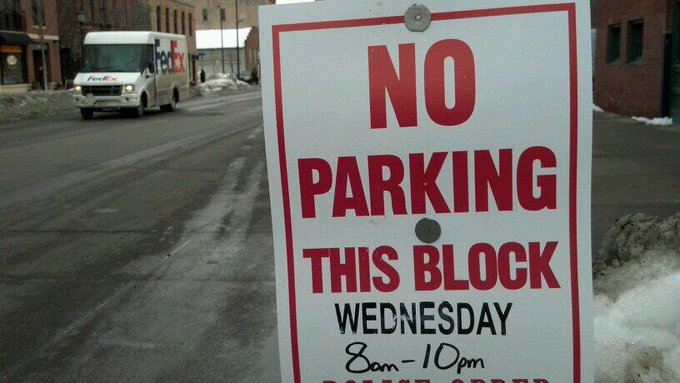 PHOTO: Secret Service blocks parking near the Bachelor Farmer

Biden was in Minneapolis less than two weeks ago for Joan Mondale's memorial service, but Wednesday's visit was geared toward drumming up financial support from Democrats -- and political science professor David Schultz, with Hamline University, told Fox 9 News Minneapolis is a spot that makes financial and political sense.
"First off, Minnesota is always a great place to raise money for Democrats," Schultz said.
Yet, even though the fundraiser aims to benefit the National Democratic Party and the DNC, Schultz said local coat tails still come into play.
"The hope is that you get the base excited," Schultz said. "You get the base really hot and bothered, to use my phrase, about the Democrats and they turn out to vote in a non-presidential election year."

Minnesota consistently leads the country in voter turnout, and the Bachelor Farmer, which is owned by the sons of Minnesota Gov. Mark Dayton, has hosted Democratic fundraisers in the past -- including a lunch for President Obama in 2012.

Dayton did not attend the Biden fundraiser as he is resting at home amid his continued recovery from hip surgery; however, Schultz said he is likely hoping Biden's visit will create the buzz Democrats will need to retain control of the Legislature in the state. As for what's in it for Biden, Schultz has a hunch.
"There's another added benefit for Biden," Schultz said. "That added benefit is: He still hasn't ruled out running for president of the United States, so he can use these circumstances -- the fundraising for the Democrats and I'll call it the toxicity of Obama -- to his advantage to get his name out."